Beckman Coulter
Reagena has been the official distributor in Finland for the Beckman Coulter Diagnostic products since 2019.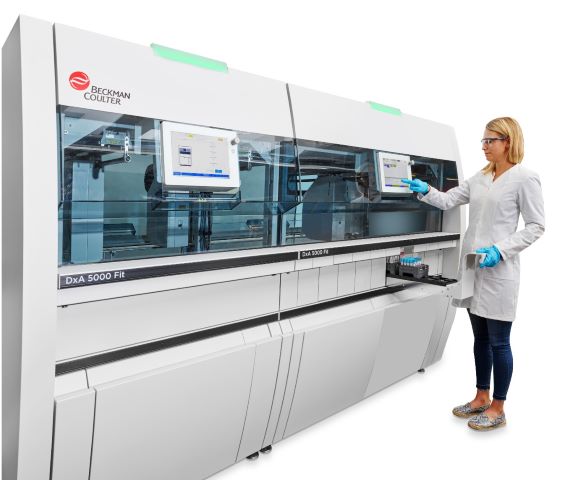 Beckman Coulter Diagnostics is committed to advancing healthcare for every person by applying the power of science, technology and the passion and creativity of its' teams to enhance the diagnostic laboratory's role in improving healthcare outcomes. The diagnostic systems of Beckman Coulter are used in complex biomedical testing, and are found in hospitals, reference laboratories and physician office settings around the globe.
Beckman Coulter Diagnostics offers clinical diagnostic products and comprehensive clinical laboratory solutions backed by more than 80 years of experience and innovation. The product portfolio consists of clinical chemistry, immunochemistry, total laboratory automation solutions, hematology and urinalysis.
An operating company of Danaher Corporation since 2011, Beckman Coulter is headquartered in Brea, Calif., and has more than 11,000 global associates working diligently to make the world a healthier place. Further information can be found here.
Beckman coulter core disciplines:
Hematology
Microbiology
Urinalasys
Chemistry
Immonoassay
Automation