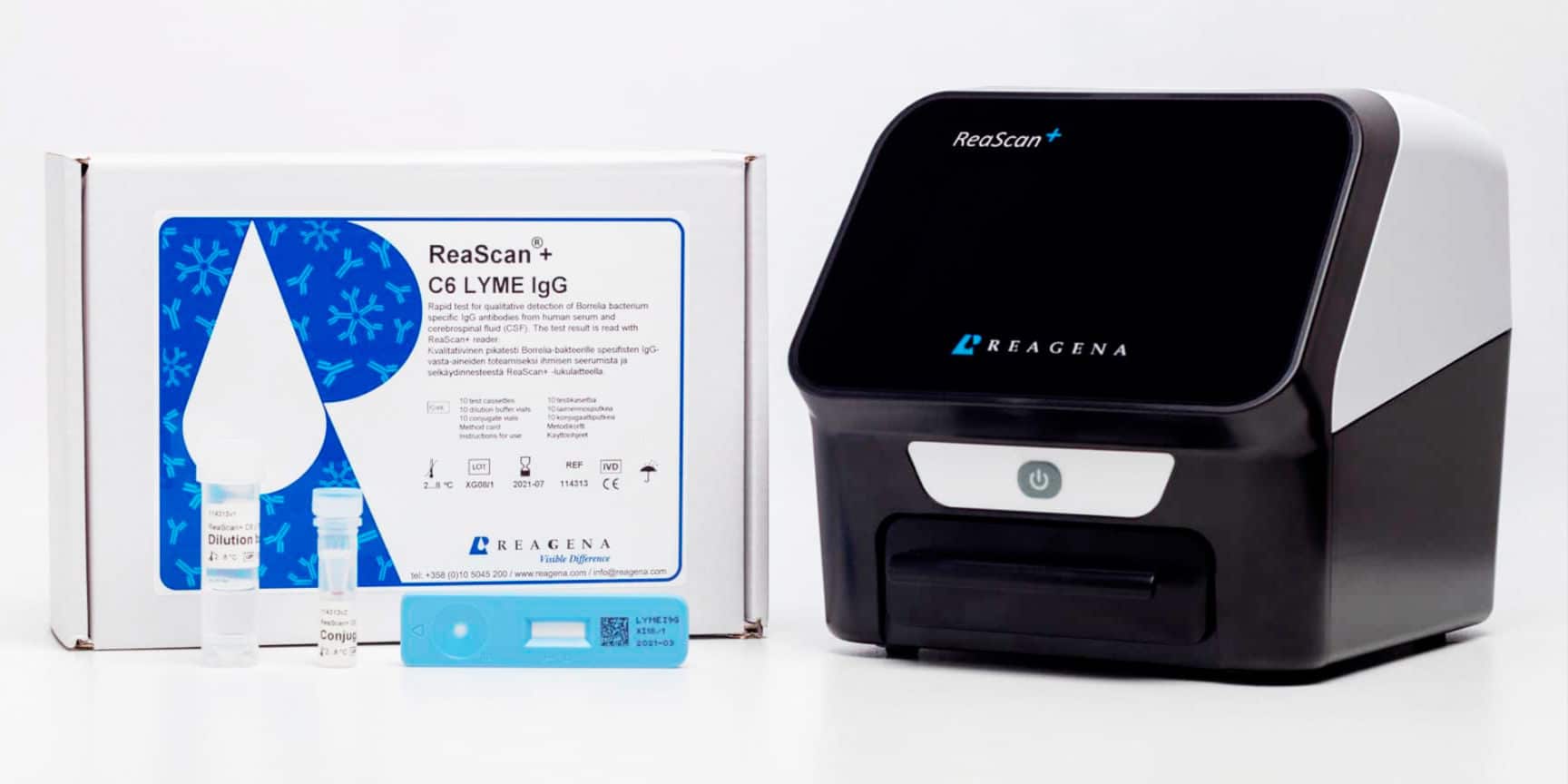 Clinical performance and analytical accuracy of a C6 peptide-based point-of-care lateral flow immunoassay in Lyme borreliosis serolog
Recently, the analytical and clinical performance of the ReaScan+ C6 LYME IgG rapid test was published in a peer-reviewed journal Diagnostic Microbiology & Infectious Disease. In the study, the results of the rapid test were compared against the C6 Lyme ELISA™ (Oxford Immunotec) and the clinical performance was evaluated using serum and CSF samples from Lyme borreliosis patients and control subjects.
The results showed that the rapid test correlates strongly with the ELISA method. In addition, the novel rapid test appeared to be a well-performing test showing a clinical sensitivity of 97.1% in serum and 95.0% in CSF. The clinical specificity of the rapid test with serum and CSF samples was 96.1% and 100%, respectively.
Ref: Annukka Pietikäinen, Ida Backman, Anna J. Henningsson, Jukka Hytönen, Clinical performance and analytical accuracy of a C6 peptide-based point-of-care lateral flow immunoassay in Lyme borreliosis serology, Diagnostic Microbiology & Infectious Disease (2022), doi: https://doi.org/10.1016/j.diagmicrobio.2022.115657