Quidel
Reagena is a distributor of Quidel Triage®  in Nordic Countries and Quidel Sofia® in Finland.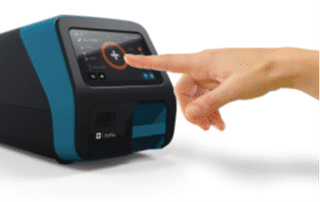 Quidel Corporation (Nasdaq: QDEL) is a California-based leading diagnostic healthcare manufacturer serving to enhance the health and well-being of people around the globe through the development of diagnostic solutions that can lead to improved patient outcomes and provide economic benefits to the healthcare system.
Quidel commenced operations in 1979 and launched its first products in 1983. Core competencies and capabilities include immunoassay development, automated manufacturing, monoclonal antibody characterization and development, and molecular assay development.  Current products fall generally into these categories: (1) lateral flow, where we are market leaders in infectious disease and reproductive health; (2) direct fluorescent antibodies (DFA), with expertise in infectious disease and virology; (3) micro-titer production, with a focus on bone and complement pathway markets; (4) fluorescent immunoassay products (Sofia); and (5) molecular diagnostic products including the world's first FDA-cleared handheld molecular device, AmpliVue. Additional molecular and Sofia tests are currently in development or in clinical trials as part of a robust product pipeline.
Quidel Triage
Quidel Triage® -system consists of Triage MeterPro -device and comprehensive test menu that provides the diagnostic answers you need to make rapid, cost-effective treatment decisions at the poin-of-care. Quidel provides a diverse immunoassay menu in variety of tests. Further information can be found here
TriageTrue™ High Sensitive Troponin I
Triage® D-dimer
Triage® Troponin I
Triage® BNP
Triage® NT-proBNP
Triage® Cardiac (CK-MB, myoglobin & troponin I)
Triage® Cardio2 (BNP, troponin I)
Triage® Cardio3 (CK-MB, BNP, troponin I)
Triage® TOX Drug Screen
Triage® PlGF
Quidel Sofia ja Sofia 2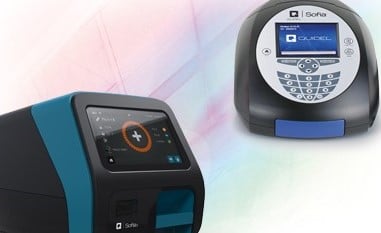 Quidel Sofia family consists of Sofia and Sofia 2 devices and an extensive selection of rapid, highly accurate and reliable tests. Further information can be found here.